Soca vs Everything
Soca vs Everything
Venue
5th & MAD - 7 East 36 Street Btwn 5th & Madison New York, NY 10016
Price
 Ladies FREE with RSVP before 5pm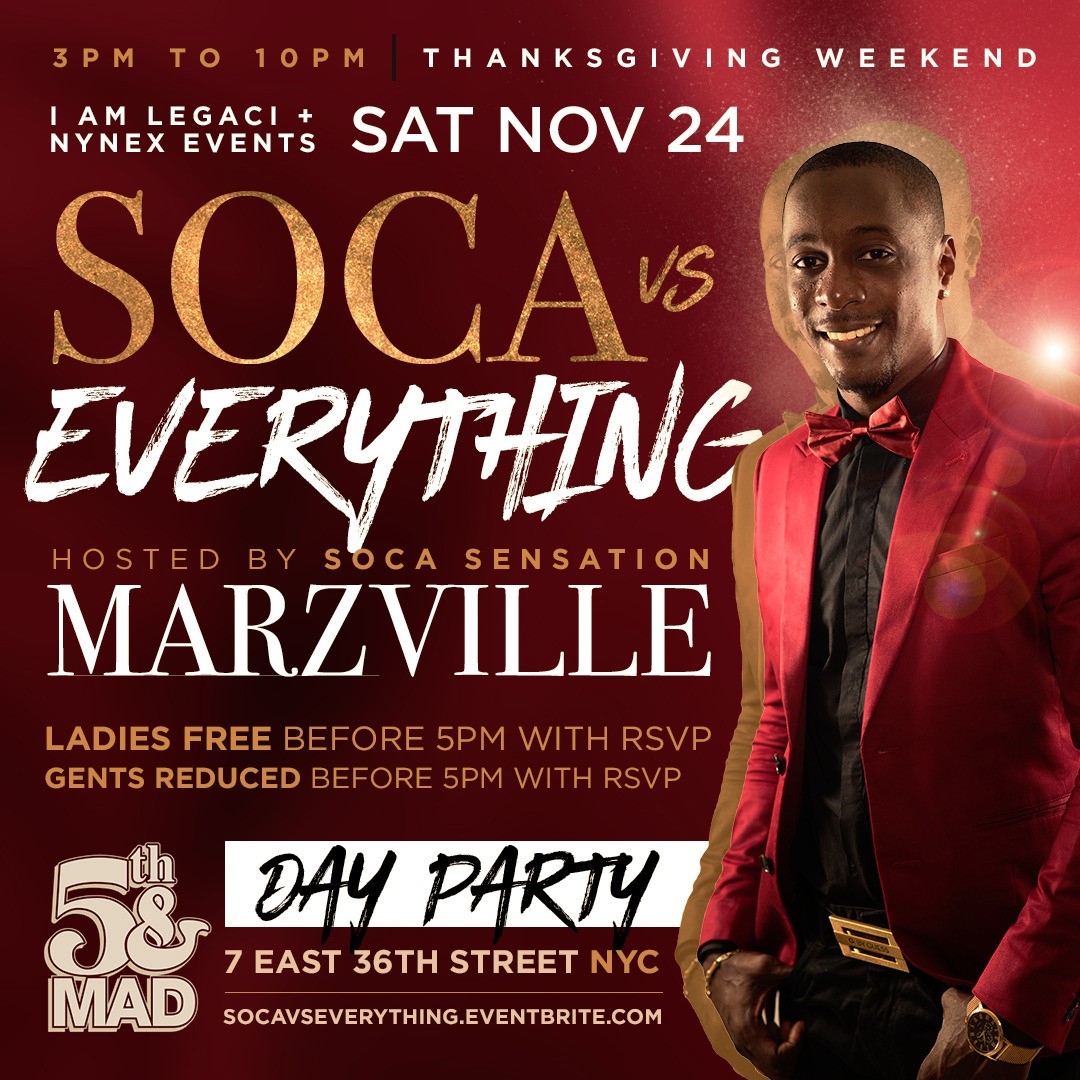 I AM LEGACI  ·
NYNEX EVENTS

presents

SOCA vs EVERYTHING

Day Party
Thanksgiving
Weekend
Saturday
November 24, 2018
@ 5th & MAD
7 East 36 Street
Btwn 5th & Madison
New York, NY 10016
Day
Party: 3pm – 10pm
Over 1,000
ppl will be in attendance.  
This is
the biggest NYC Soca Event of the Year!!!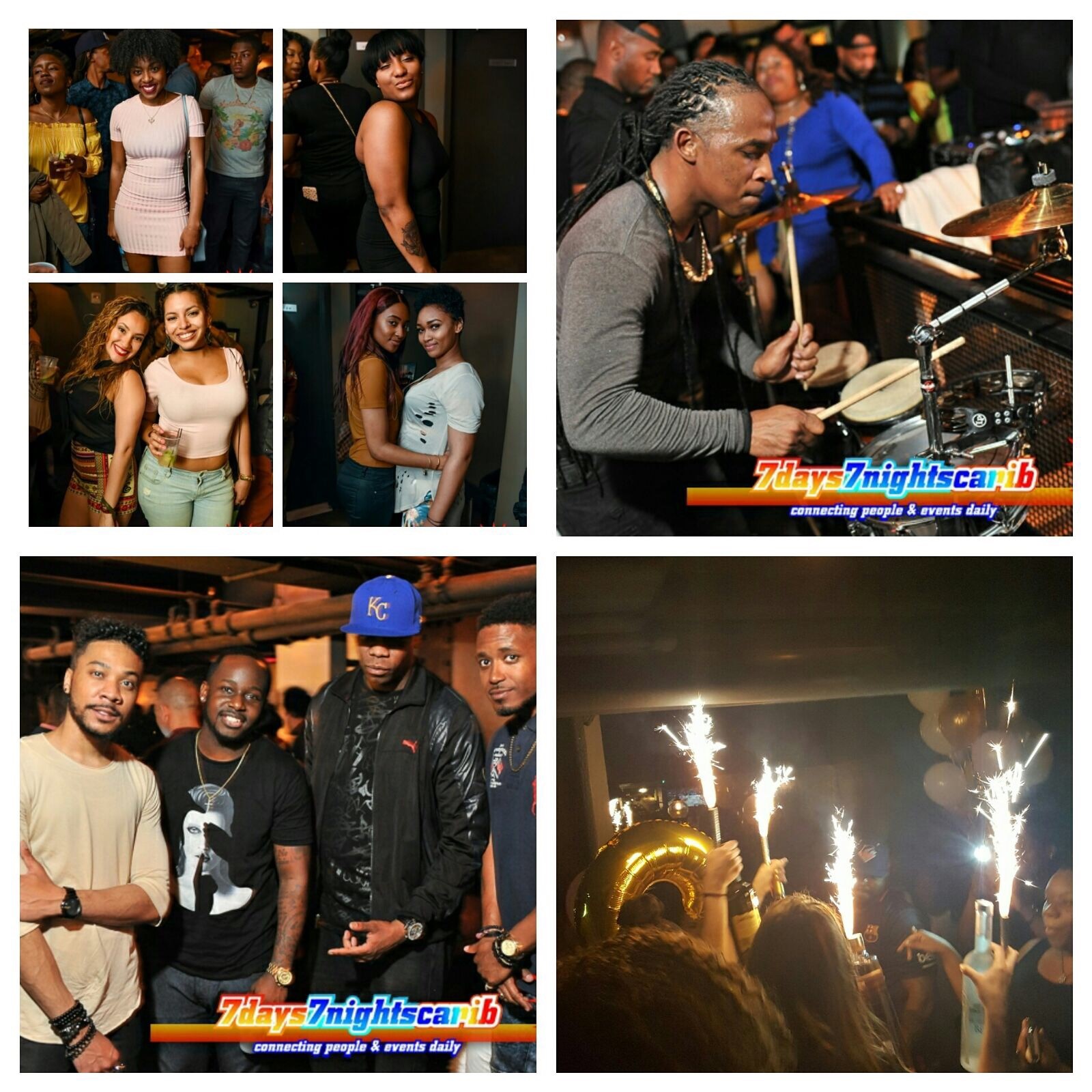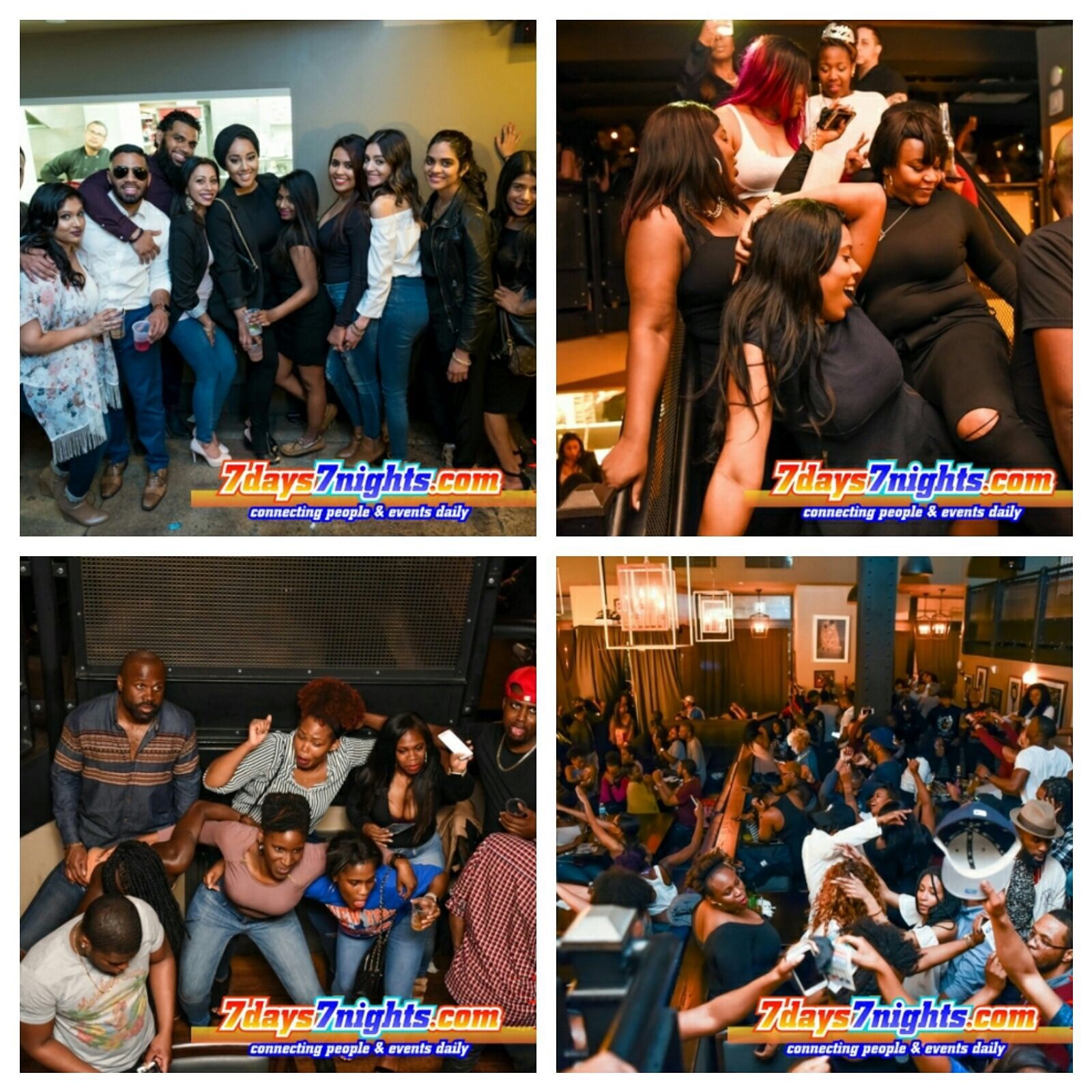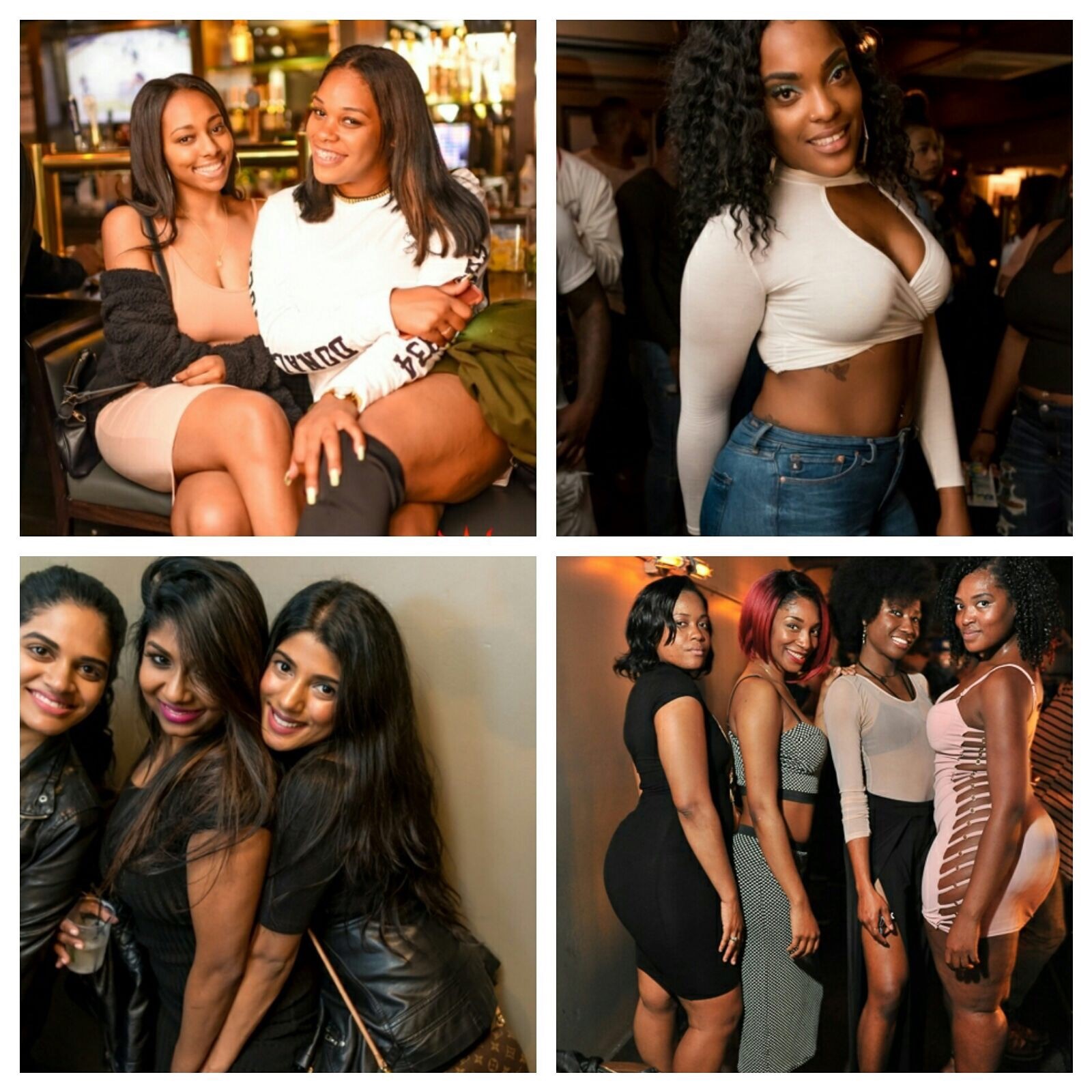 Remember
our last Soca Event in NYC
check out
the video

hosted by Soca Sensation

MARZVILLE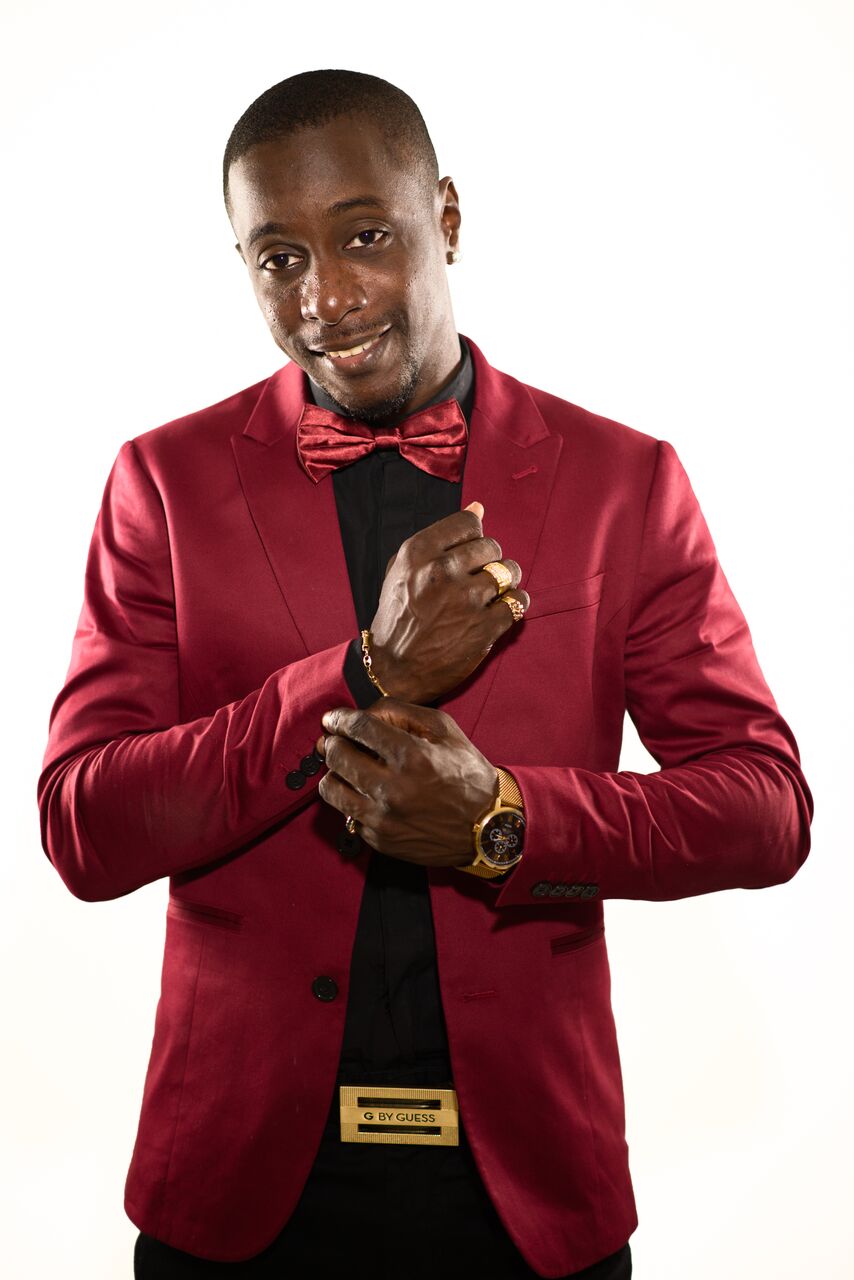 Ladies FREE with
RSVP before 5pm
Gents Reduced with
RSVP before 5pm
 RSVP at: SocavsEverything.Eventbrite.com





EVENT PASSES ARE LIMITED!



Sagittaruis's



NO COVER
 Music
by
DJ MASTERMIND
DJ ACTIVE
DJ SKILLACHI

21 & Over

Birthday Specials


Celebrate your birthday/special occasion with us! The birthday
person gets NO
COVER all night Birthday Shout Outs + Personal Birthday Flyer &
More.
For Info/Limited Tickets/B-day Celebrations/Tables & Bottles:
 Call/text:
347.663.0659, 718.930.3959 or Email: legacire@gmail.com